Gypsee Games
Creativity Sold Here
Deep in the bowels of Chaos' creativity lies a mind that sees into the darkness and pulls the insanity out in the form of games. This creative mind has been tasked with pulling into the light miniatures games, board games, and role playing games. Welcome to the creative mind of Gypsee. His mind caravan is pulled by the horses of imagination and change. Setting the tent poles of reality deep in the earth and raising the tents… Chaos' Carnival of Games comes to life.
Gypsee Games
We are a tabletop gaming company that focusing primarily on Miniatures games and things that support the miniatures gaming industry. However, we also design and make Board Games, and Role Playing Games. Like all game manufacturers we buy some of our games.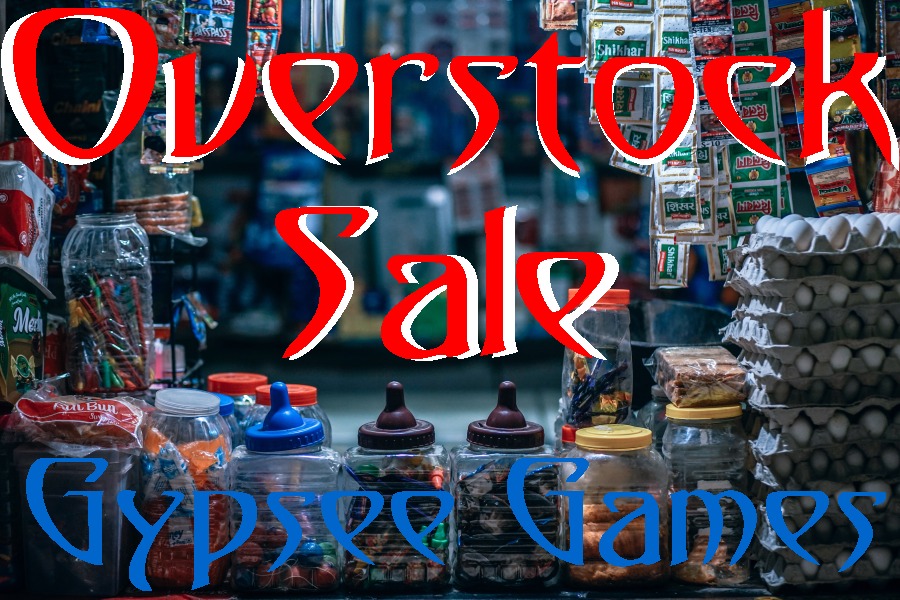 Giant Liquidation Sale!
Beginning today and running until all old stock has been liquidated we are blowing out the old NEWay Designs interlocking paint rack designs. Each item will have a picture of the item, a description, and a quantity left.
Just $5.00 per unit!
That's right folks, we're trying to clear out some space. So if you've ever wanted to add to your NEWay Designs collection or have just been hanging on the fence now is the time to jump in and grab some units. Once these babies are gone they're gone for ever. Well… at least from us that is.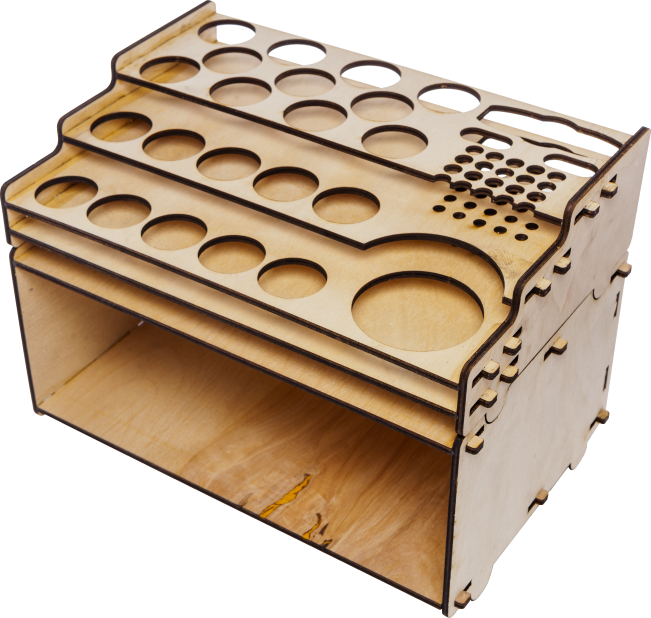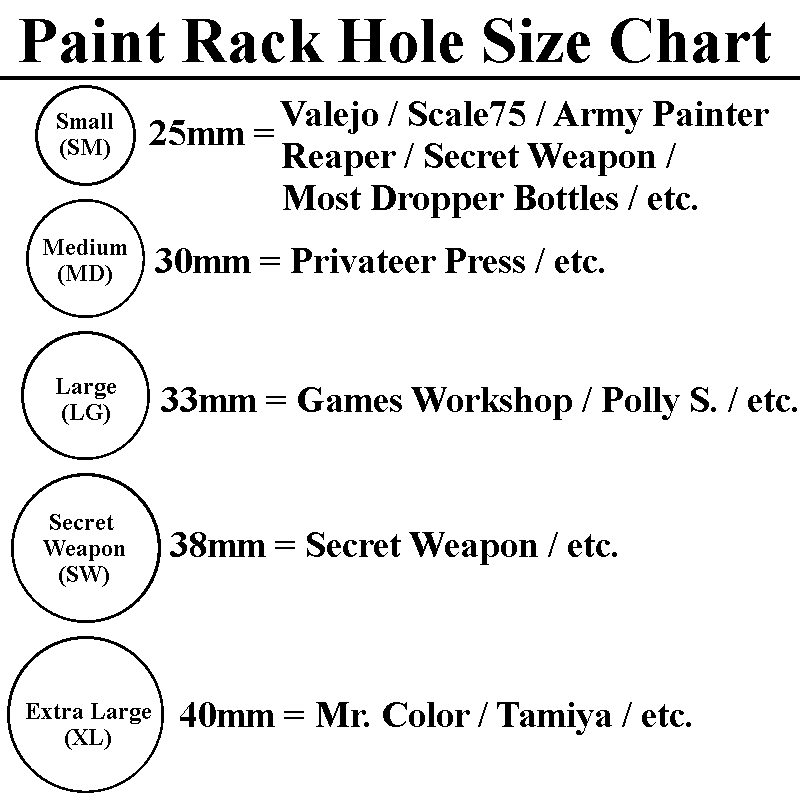 Real Wood Laser Cut Paint Racks
Gypsee Games is a game manufacturer. We don't just make games though, we also produce accessory items for the gaming industry. One such product line is our Laser Cut Real Wood Paint Racks for your hobby needs. They were designed to fit into Portable Warfare's Sergeant Bags and be offered to you at a reasonable price. They fit all the major Tabletop paint manufacturer's bottles (25mm, 32mm, 35mm, and 40mm). They are also designed for use with the Mr. Color brand for Gunpla hobby as seen on ItsAGundam's YouTube Channel. We also offer custom designs.
So now it's time to grab your favorite brownian motion fluid (yes that would be Earl Grey, or that's mine anyway), hang out with your favorite cup of tea (also a product we offer for sale, after all who doesn't love tea while they are painting, pfft.. I know right!) and find your new laser cut paint rack, game, or hobby item. We know you'll fall in love with something around here. We know we aren't your one stop shop for Hobby Supplies, but we'd love to be one small stop for you along your way.
As always, we are here night and day for you. Please call or write us if you have any questions.
Happy Hobbies and Gaming,
– Gypsee
BUY NOW!
Gypsee Wagons Product Line
Our Corrugated Cardboard Miniatures Storage Solution
If you are looking for an alternate to bag storage for your gaming miniatures, then The Gypsee Wagon Product Line is your answer!
Everyone loves tiny things, including miniatures. And what better way to protect them than with one of our corrugated cardboard storage solutions. We offer everything from the odd size to the ultra deluxe roomy model. These tiny houses however come without wheels. But you could store your Hot Wheels in them… pun intended. The designs for these storage boxes were saved luckily by Pan, the impromptus when he was playing his wild music in a forest clearing. Creation was just getting ready to destroy the idea for these when Pan began his impromptus, singing and dancing wildly. He wove a tale of the Gypsee and how they lived. As soon as the rhythmic music lulled Creation to sleep Pan dashed in and stole the Gypsee Caravan Product Line. You can thank him for that!
Each Vardo, what's a Vardo? you ask, comes with a pick-n-pluck style foam tray, or is suitable for our Blü Foam trays. These sturdy clamshell style corrugate b flute cardboard boxes offers rugged yet lightweight protection for your miniatures or other gaming items.
Our first Vardo is our Reading Vardo, coincidentally it serves well as a shipping box for your miniatures which is perfect if you are a commission miniature painter.
Features
19″L x 9″W x 1.75″D (2″ deep if you include the foam bottom)
pick-n-pluck foam tray with 1/2″ squares
1/4″ foam topper
1/4″ foam bottom
Can be used as a mailer
Light Weight
Cost Effective
BUY NOW!