Novosibirsk – Railway Museum c. 158 n.e.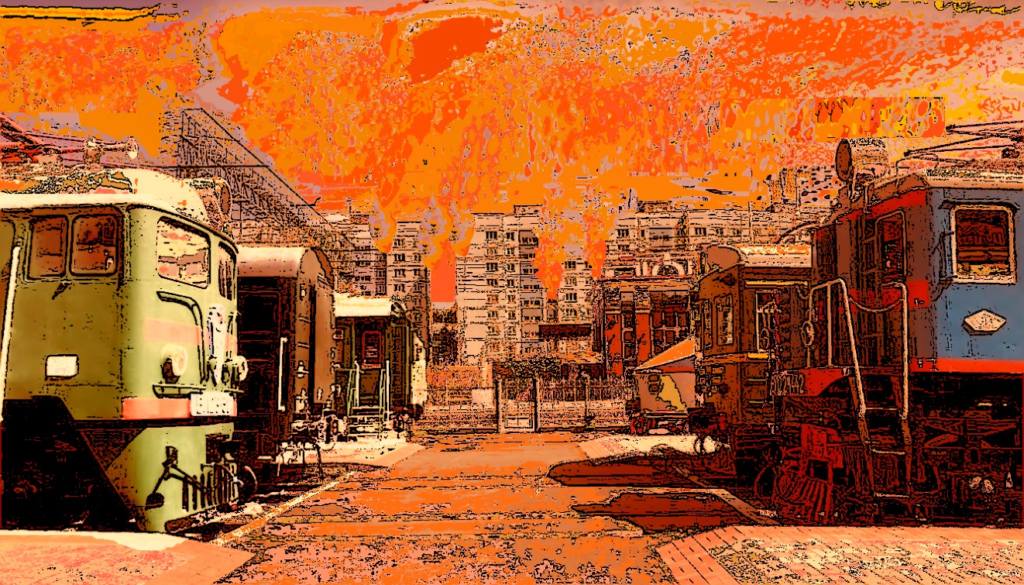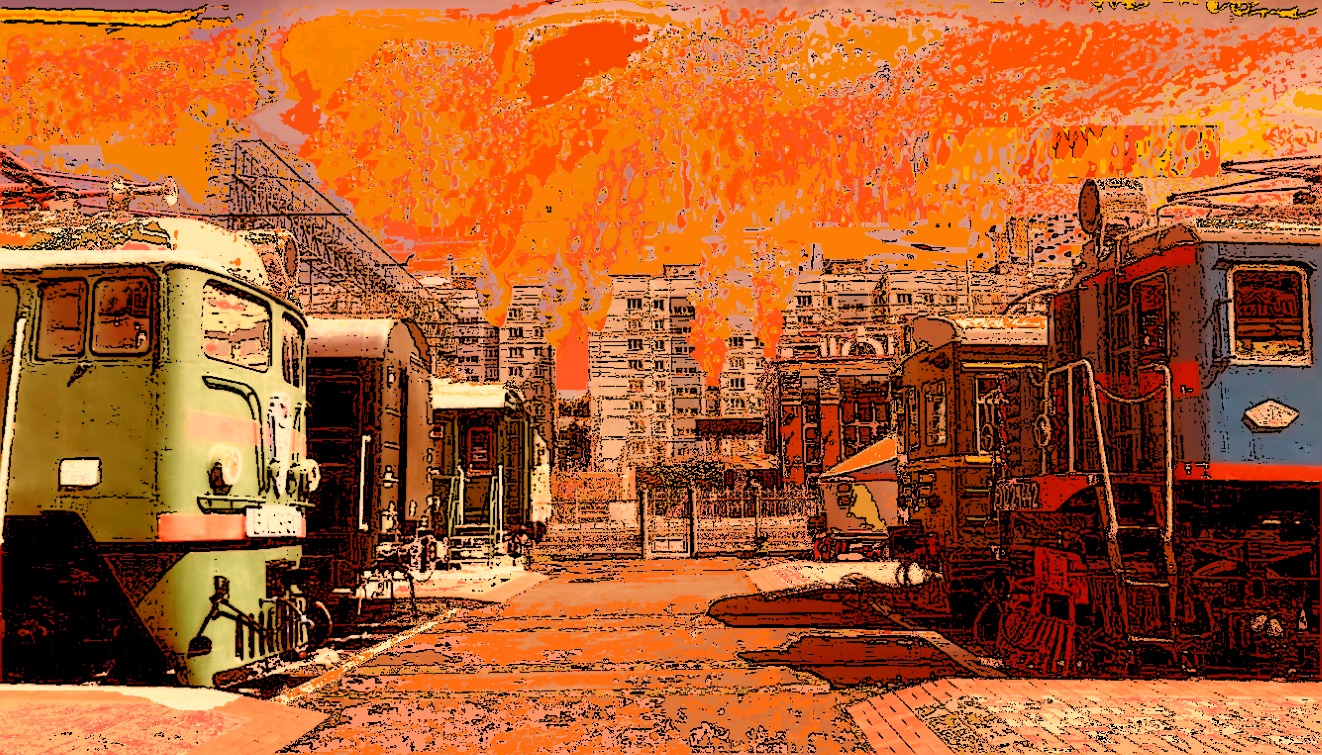 Novosibirsk, Ruskia – Railway Museum c. 158 N.E.
Client: Gypsee Games, Inc.
Task: Create a Roons Scene of the southern border of Novosibirsk Sector 1
Creative Direction: K. Pajak
Artist: K. Pajak
Media: Photo Manipulation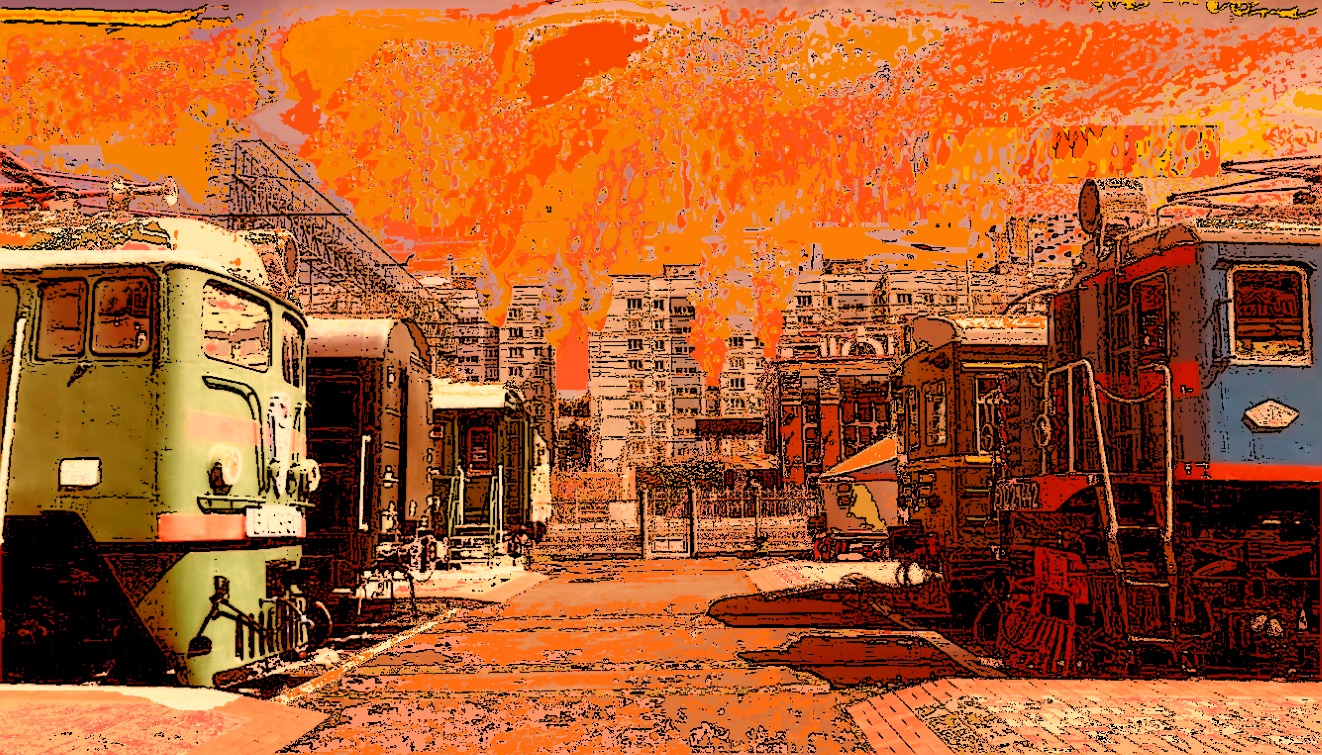 Nadzornyy Rassvet (Dawn Watch)
Deep in the heart of Novosibirsk lies Nadzornyy Rassvet, Dawn Watch. This self appointed city focuses on protecting the southern boarder of the town. Their unique blend of faith in the Fatherland and it's leaders was inspired by Ruskia's current Tsar, Pietrov Romanov, when his flagship Saint Petersburg came to Novosibirsk and sent the military down to inspect the town. It was then that the people in hiding came out to meet them. The 343 people of Zone 1 (South Eastern Sector) were taken to the Ruskian Skye City St. Petersburg. They were all provided with fresh clothing, sorted out into proper jobs, given the appropriate tools and even three Solar Panels. They were all immunized and given health inspections. Two of the people were taken away for recycling as they had contracted an incurable disease. After two months of testing and inspection they were then released back to Novosibirsk. Before they were taken down to be released Pietrov Romanov, their Tsar, came and met with everyone personally. He spoke of the future and the rise of the Ruskina people. He instilled in them at that moment a love for The Fatherland.
As Saint Petersburg floated away it happened, the crowed refused to disburse. From their ranks a single man came forward, he spoke of the future, as Pietrov had. He spoke of a time when they would all be able to live in the skye. He pleaded with them to follow him and he would help them all become the productive members of Ruskia that he knew they could be. They would protect the city and watch for his return.
That was over four years ago. And Артём Butusov "Медведь". Artyom "The Bear" Butusov has led his people since Pietrov's time. With the help of his people he has built a Pocket City in what he has termed Zone 1. Zone 1 reaches from the eastern side of Oktyabrsky Bridge, north to the Novosibirsk State Circus, and south to the Railway Museum.